Back to Training Page
Interested in having your own Geri-Fit Instructor Certification? Let our Master Trainers travel to you to conduct this one-day, eight hour accredited certification course. We travel to any city in the United States. Contact us for more information.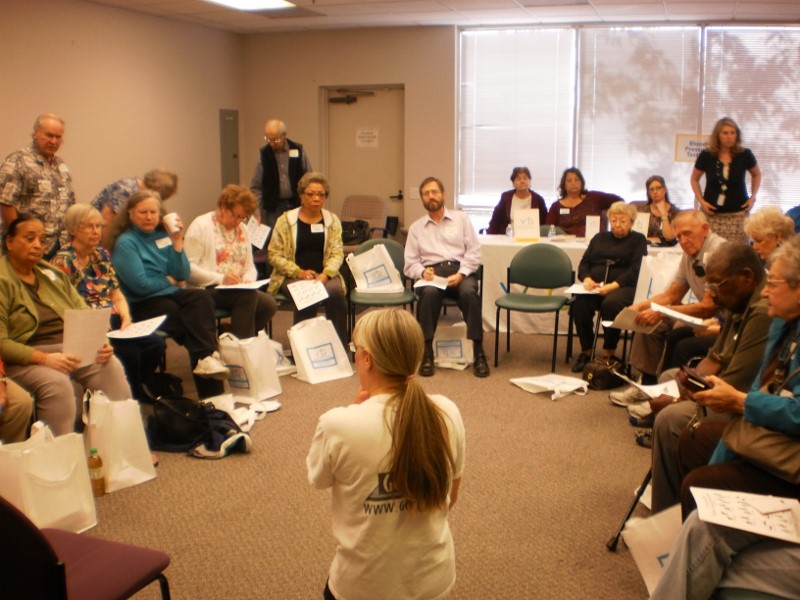 Strength Training for Seniors is an accredited live, Master Trainer-led one day instructor training course. It will provide your instructors with exceptional knowledge for leading safe and effective strength training classes for the older adult population. Upon completion of the one day, 8-hour course, instructors will be ready to teach the Geri-Fit evidence-based health promotion / chronic disease self-management support program at any of your licensed sites.
We will provide one Master Trainer to fly to you to train 4-15 instructors. Two Master Trainers will be required for groups of 16-25 instructors.
Please book your training session directly by calling the Geri-Fit corporate office at 1-888-437-4348 x3.
Please note: online pre-study is required before attending the one-day workshop. Attendees must devote six hours of prep time for reading the Geri-Fit training manual, watching a few videos, and practicing the strength training exercises and stretches. A Practical Examination and a Written Examination will be required in order for instructors to receive their Geri-Fit National Instructor Certificate. Pre-study of the online and hard copy materials will assure a passing grade.


* Currently approved NCCA and CDSS. If you are certified through another national certification organization, you can petition to have this training apply towards any re-certification requirements.