Geri-Fit's team of advisors - past as well as present - have developed an array of products including exercise DVDs, accredited instructor training programs, and the Geri-Fit® licensed strength training fitness program for older adults. Over the years, this evolving team has consisted of a gerokinesiologist, a geriatrician, exercise physiologists, physical therapists, nurses, and other healthcare professionals which has led Geri-Fit to participate in studies conducted by the Cleveland Clinic Foundation and MetroHealth General Hospital in Cleveland; and the University of Texas, Arlington.
Additionally, in 2013, Geri-Fit received recognition by the National Council on Aging (NCOA) and the Administration on Aging (AoA) at meeting the highest criteria and Geri-Fit became a Tier III (highest level) evidence-based health promotion program. 
It is through the work and contribution of this team, and the former advisory members that have since passed away, that have helped us achieve our success over the years.  
Francesca Fisher, Master Trainer and National Program Director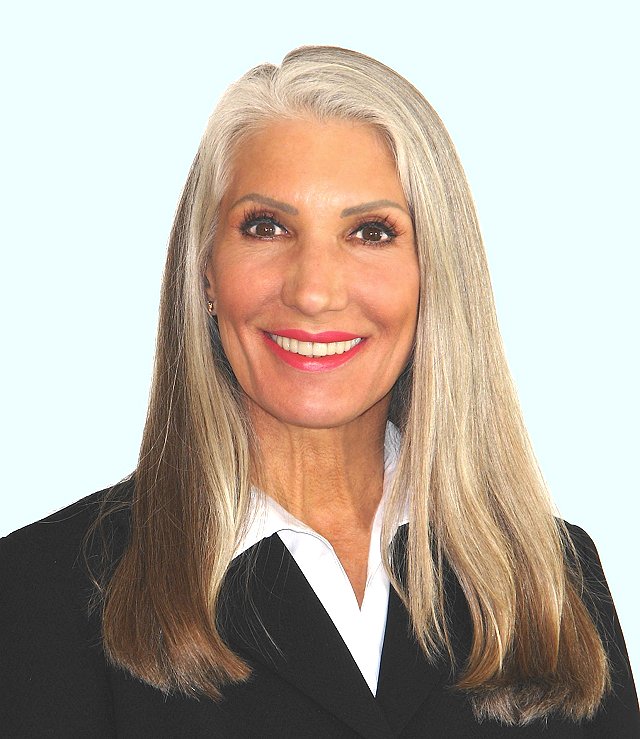 Francesca Fisher is the owner of the Geri-Fit Company and the creator of the Geri-Fit® exercise program for older adults. In addition to being a Certified Senior Strength Training Specialist and a Certified Personal Fitness Trainer, she is a published author and has been featured in 15 exercise videos. Her career in the health and fitness industries spans over 35 years during which time she has won numerous awards for business excellence and exercise programming development including the 2013 ASAP Award for Best Emerging Business in southern California. The Geri-Fit® exercise program is recognized by the ACL, AoA and the NCOA as a tier III, evidence-based health promotion / disease prevention program and a chronic disease self-management support program. Ms. Fisher also helped develop the Geri-Fit® National Instructor Training Program which is accredited by NSCA, the State of California Department of Social Services (CDSS), the NCCAP and other organizations.
Mary Jo Slattery, NP, Gerontological Nurse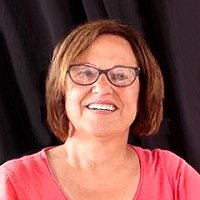 Mary Jo Slattery is an Advanced Practice Nurse specializing in geriatrics. A graduate of Mt. St. Joseph and Case Western Reserve University, her career spans nearly 40 years in nursing, intensive care, medicine and neurology as well as hospital management and ambulatory care. Ms. Slattery currently sits on the Board of Trustees for the Far West Center and Senior Citizens' Resources - both non-profit organizations based in Cleveland, Ohio.
Krishna Suthar, ACSM-RCEP, MS Exercise Physiology, BPT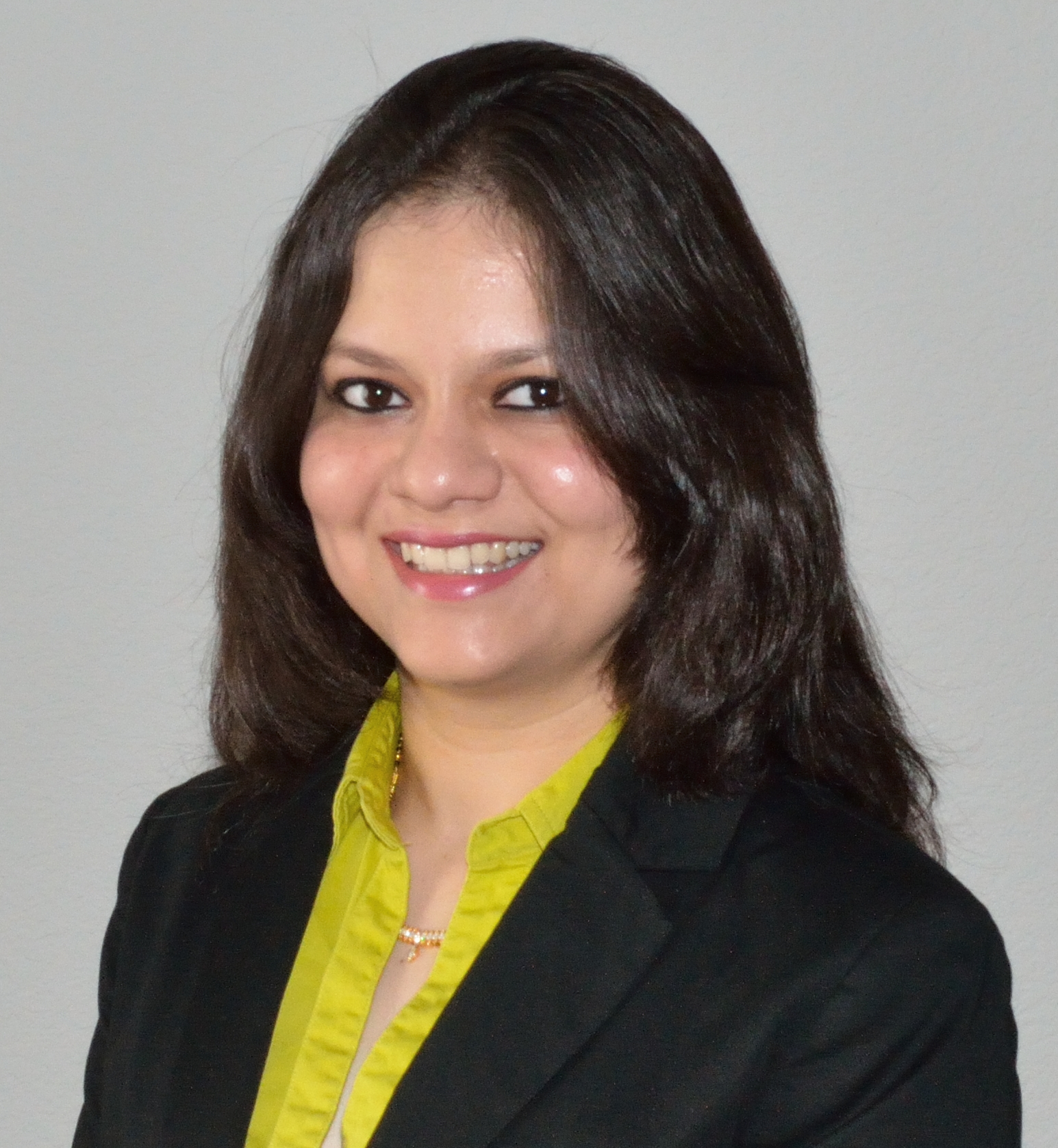 Krishna oversees the continuing education division of Geri-Fit and assists with curriculum development of the Geri-Fit® and Geri-Flex® national instructor certification programs. In addition to having her masters in Exercise Physiology, she also has a bachelor's degree in physiotherapy – a rare combination! Krishna completed the highest level certification through the American College of Sports Medicine and is a Registered Clinical Exercise Physiologist.
Krishna has more than 10 years of experience in working with outpatient clinics including pain management, physical therapy, chiropractic and multi-specialty clinics as well as experience in working with inpatient settings like hospitals, skilled nursing, cardiopulmonary rehab and ICU.
Kelly Ward, MS, CTRS - Fall Prevention Expert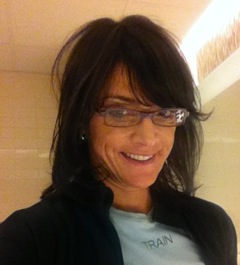 Kelly Ward, aka The Fall Prevention Lady, is a certified balance and mobility specialist. She's been teaching fall prevention classes in the Sacramento region for six years and has worked with older adults for over 15 years.
Kelly has a M.S. in Therapeutic Aging, a B.S. in Public Health and is also a certified Personal Fitness Trainer and Gerontologist. She is a dynamic public speaker and published author who is dedicated to improving the quality of life for older adults.
Kelly's mission is to educate, demonstrate and facilitate the adaptation of a reduced fall risk lifestyle. She presents evidence-based fall prevention research that is easy to understand and applies this knowledge to daily life situations. The result is improved balance, confidence and continued independence. In addition to working with older adults, she offers a train-the-trainer program for staff members, health educators and program coordinators.
Jim Eddow, P.T.
Jim earned his Master of Physical Therapy, Summa Cum Laude in 2003 from Loma Linda University. In 1993, he received his Bachelor's of Science in Animal Physiology and Neuroscience with a minor in Psychology from the University of California, San Diego. In addition, he received an Associate of Science degree from the Physical Therapy Assistant program at Mesa College in 1998. Jim has been a Board Certified Orthopedic Specialist since 2006. He is currently adjunct faculty in the physical therapy program at Western University of Health Science in Pomona. Jim is currently the Director of Rancho Physical Therapy in Riverside.
Mollena Martinez, Ph.D., Nurse Practioner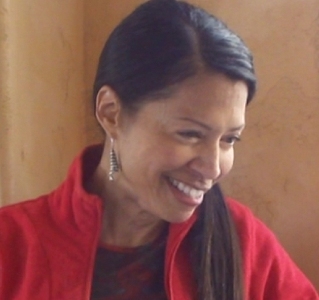 Dr. Mollena Martinez is a Yoga and Health expert with more than 30 years of teaching experience.  She has blended her scientific knowledge of Healthcare as a Ph.D. and NP with her hands-on teaching of fitness and nutrition in helping many over the years.  She is not only a certified Personal Fitness Practitioner and Yoga teacher, but she actively advocates for others to become their own healers.  She presently still works as a nurse as well as teaches Yoga. 
Jane Rauscher, M., O.T.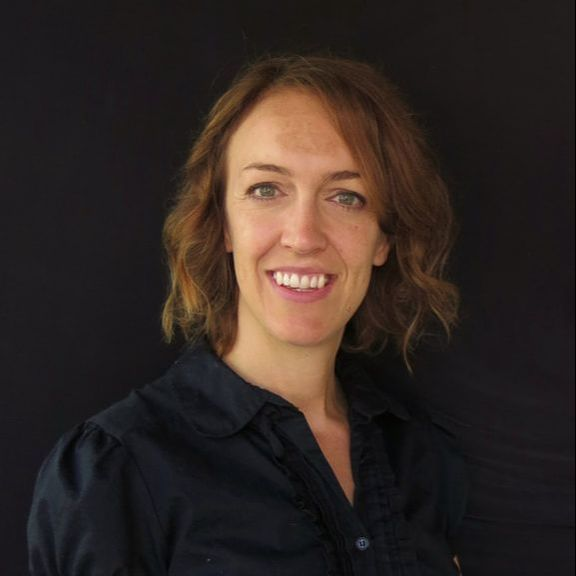 Jane is an Occupational Therapist with 19 years experience. She graduated with summa cum laude honors from Wichita State University with a Liberal Arts degree in 1999 where she played four years of varsity basketball on scholarship. Jane then attended Rockhurst University and received a Master's in Occupational Therapy in 2003. She has worked with occupational therapy clients across the lifespan, from pediatrics to geriatrics. Jane completed a 200-hour yoga teacher training program with Cloud Nine Yoga School and teaches yoga to both adults and children. In addition, Jane is a Master Trainer for the Geri-Fit national instructor certification program and oversees the curriculum and course development for the Geri-Fit® evidence-based health promotion program and falls prevention coursework.
Vincent Hau, MD, Ph.D.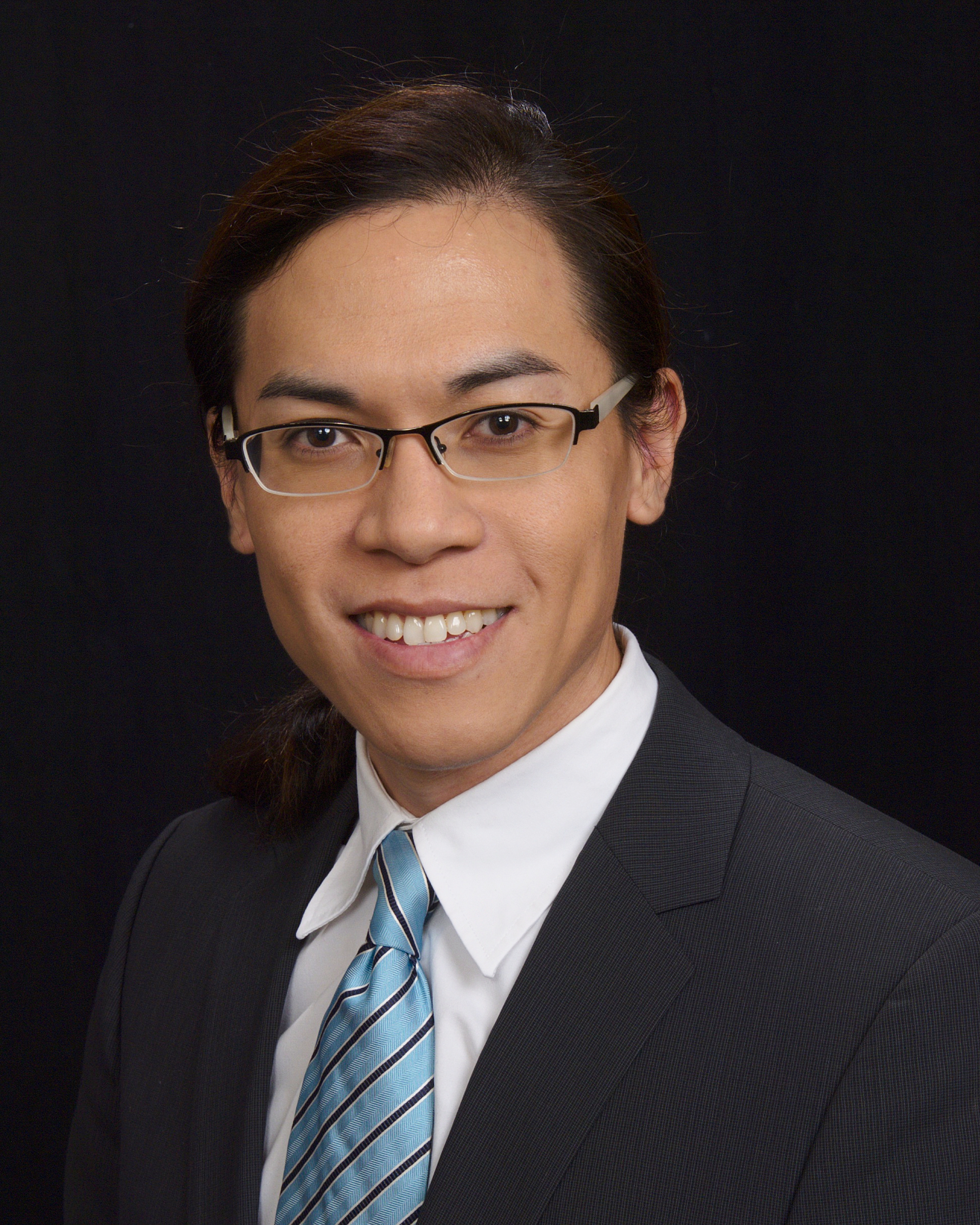 Dr. Hau holds two doctorate degrees, an MD and a PhD in pharmacology/toxicology.  Certified by the American Board of Ophthalmology, Dr. Hau specializes in both medical and surgical retina-vitreous disorders. He has a special interest in macular degeneration, diabetic retinopathy, retinal vascular disease, macular puckers, macular holes and retinal detachments.

Dr. Hau has co-authored over 20 peer-reviewed research publications and over 25 abstracts in such illustrious journals as the New England Journal of Medicine and the Proceedings of the National Academy of Sciences on drug delivery and the genetics of retina diseases such as macular degeneration and diabetic retinopathy. He is also a reviewer for the RETINA Journal and is regularly invited to do academic lectures. He is also a member of the American Academy of Ophthalmology and the Association for Research in Vision and Ophthalmology.
Swati Chakraborty, Clinical Informatics Specialist at Duke University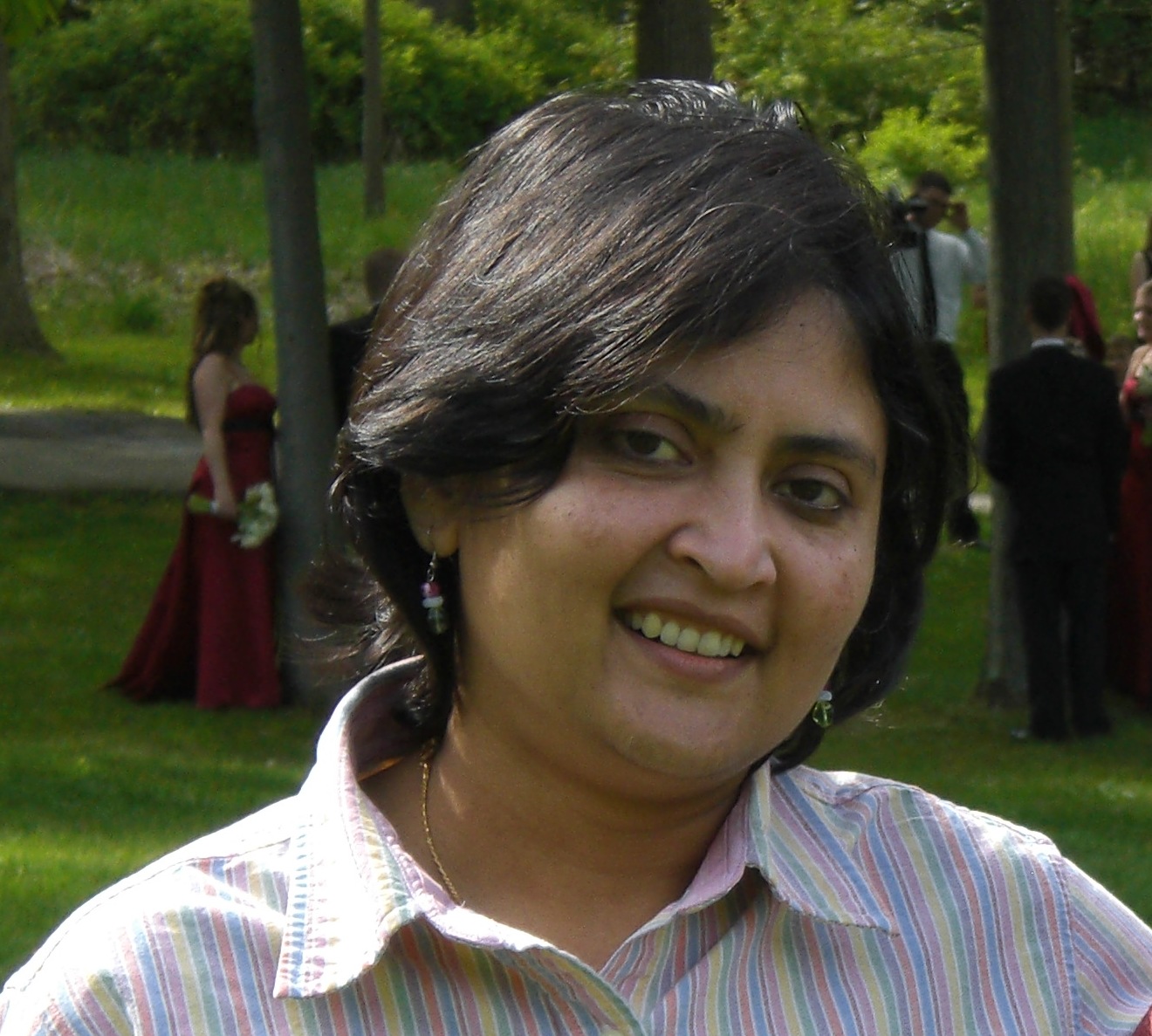 Swati is the current Clinical Research Informatics specialist at MSK and formerly from Duke University. She works in many therapeutic areas writing grant proposals and designing and conducting research studies for governmental and pharmaceutical companies. She has presented to a number of national conferences and published papers in academic journals. Her love of fitness and desire to help others has led her to learn and promote Shivananda Yoga since 1983. She is also trained in mindfulness-based stress reduction programs from Duke University. Besides balancing a full time job and family, she still finds time to volunteer and teaches exercise classes at the local YMCA. She finds great satisfaction in assisting people with their health and wellness goals.
Dr. Christopher Ray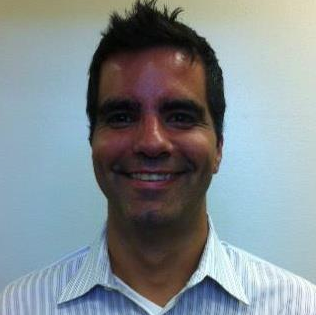 Chris received his Doctorate in Movement Studies from the University of Georgia in 2004. He is the former Director of the Center for Healthy Living and Longevity at the University of Texas at Arlington where studies involving the Geri-Fit program were conducted.  Dr. Ray's research interests and career focus is centered around diseases of sedentary lifestyle and the ancillary impact on independence and function.  Previous research studies have focused on the examination of the physiological and cognitive differences associated with postural control in high-risk older adults (disabled and pre-frail). Additionally Dr. Ray has conducted randomized control trials to develop and analyze the impact of interventions that will improve functional independence and quality of life within these populations. Dr. Ray holds active certification with the National Athletic Trainers Society (ATC) and the National Strength and Conditioning Association (CSCS). To view the YouTube video featuring the study that Geri-Fit was involved in, CLICK HERE.
Khristian Firme, Gerokinesiologist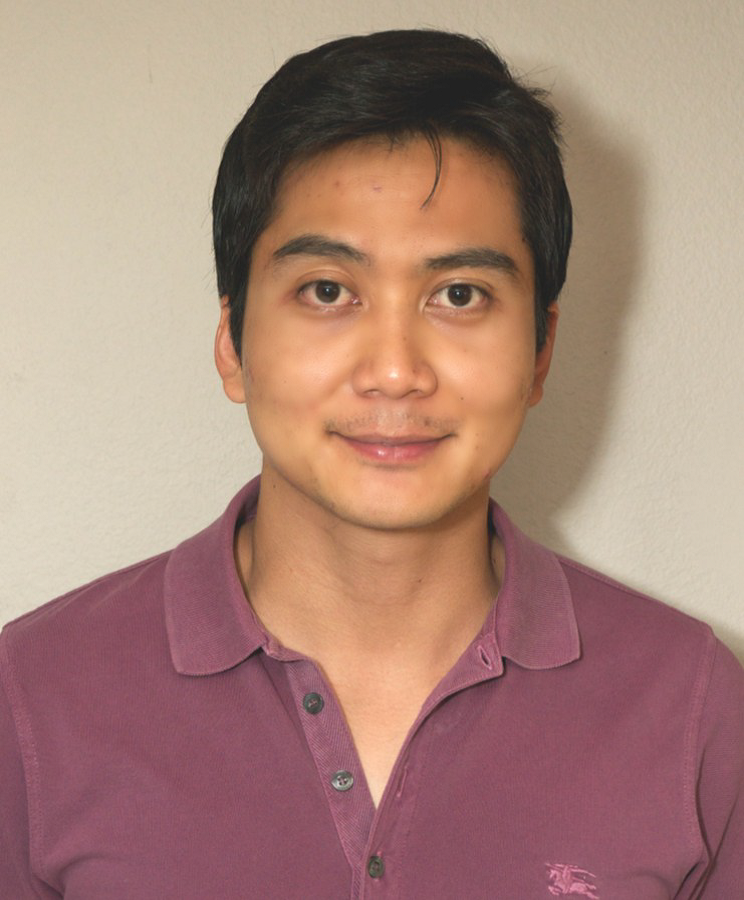 Khristian graduated from Cal State Fullerton with a Masters in Gerokinesiology. Cal State Fullerton is one of only four schools in the nation that offer this specialized degree.  His particular interests focuses on the design and administration of exercise programs for the improvement of physical function and fitness in older populations. Areas addressed include improvement of muscle cross-sectional area, strength, power, range of motion, balance, body composition, and cardiovascular endurance. His secondary interest focuses on the use of exercise programs for individuals with various chronic conditions in an effort to reduce health risk and to enhance their quality of life. Khristian provides our advisory team with valuable up-to-date information regarding the aging population. 
Dr. Kenneth C. Howayeck, Podiatric/Osteoporosis Author & Lecturer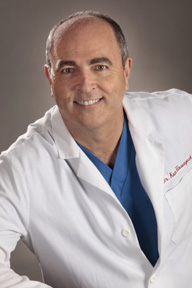 Dr. Kenneth C. Howayeck is an author and lecturer. He is also an Osteoporosis Educator and Testing Interpreter. He is Founding Director of the Bone Health Network. He is author of self-help books, including the popular book "Bone Health Made Easy."

Dr. Howayeck's company, "Five Star Onsite Testing", provides onsite, ultrasound Bone Density Screenings and osteoporosis counseling at events, doctors' offices, expos, various senior living centers, and corporations.  In recent years, Dr. Howayeck has spoken at various educational forums to both professionals and lay persons. As a credentialed and board certified Foot and Ankle Surgeon, Dr. Howayeck is currently retired from 22 years in private practice in order to address fully his long-time passion of combatting osteoporosis in ways that he feels are most genuine and most effective, and yet are ways that are presently under-utilized and certainly less understood than they should be. He is a also a Certified Speaker for the Foundation for Osteoporosis Research and Education.
Arthur Peterson, Ph.,D.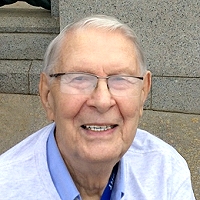 Arthur serves on the Board of the Claremont Lincoln University founded by David Lincoln. He is the retired past president of Thunderbird and Lebanon Valley College. Arthur's brother, Jim Peterson (now deceased,) was responsible for forming the Gerontology department at USC which is now known today as the Percy Andrus/Davis Gerontology Center. In honor of his brother, Arthur, now 88, carries the torch to enlighten older adults about the many benefits of the Geri-Fit program. Because of Arthur's fantastic results he has seen from the Geri-Fit program, he has become Geri-Fit's 2018 spokesperson of the year.